My name is Kate. I like cool things. I like to share cool things I find on the internet with my friends (who I think are pretty cool, too). In particular, I like graphic design, sewing, reading, and feminist and environment type things, so expect posts to be in that vein. Every once in a while, though, I stumble across other things I find interesting and will be posting those too.
Thursday, October 28, 2010
Greg Pizzoli: Illustration
: "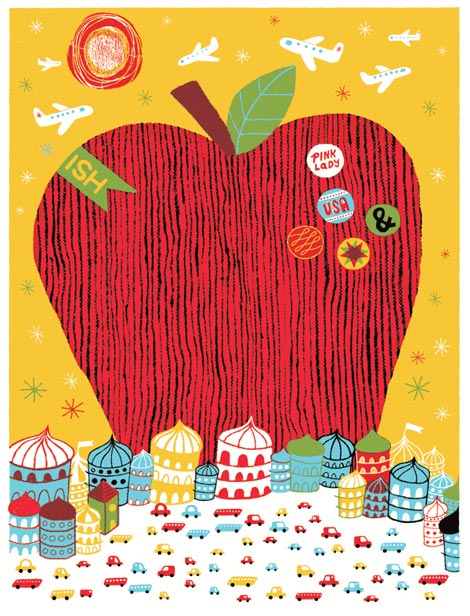 Take a look at that honkin' apple! Philadelphia based illustrator Greg Pizzoli creates a fun whimsical environment in this illustration as he plays with the proportion of the massive textured fruit and the teeny tiny cars. There are so many neat colorful details to look at, such as the airplanes in the sky, buttons on the apple, and the varied shapes of buildings on the land.
Greg's work has a sense of play that kids of all ages can enjoy. To see more of his work, visit his website and be sure to pick up some goodies from his shop. My pick would be his children's book C'mon Go!.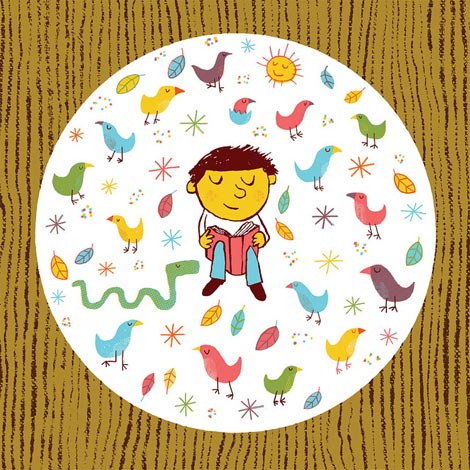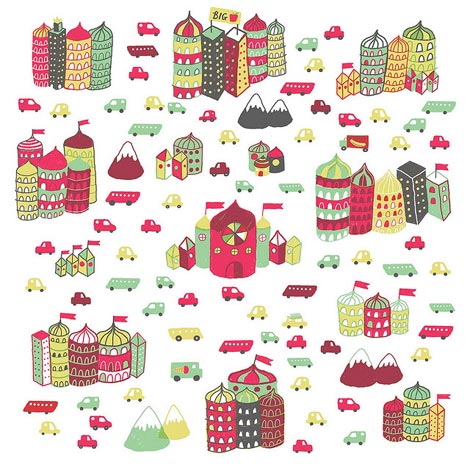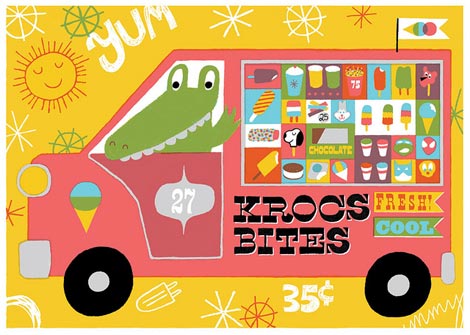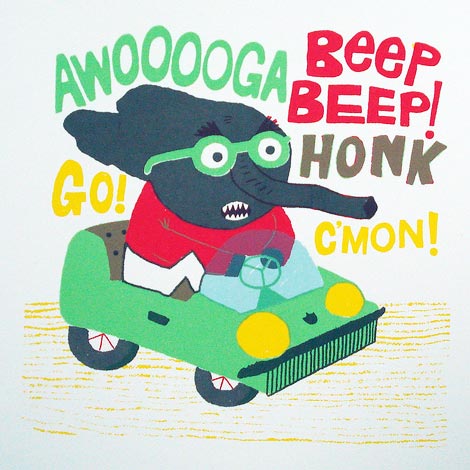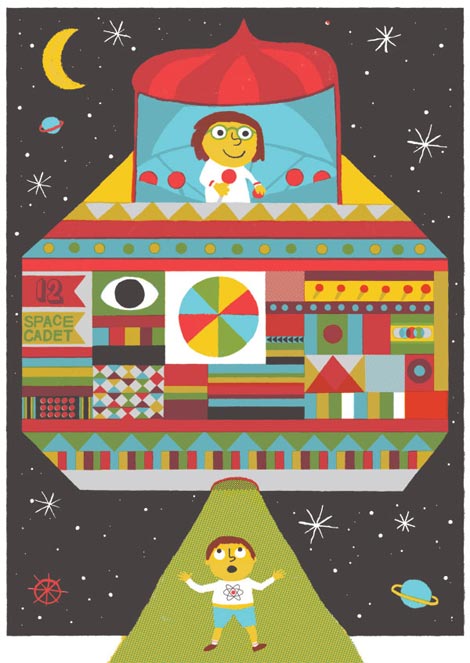 —–

Like what you see? Peep this:
Tim Gough Interview

Nate Williams Illustration
Not signed up for the Grain Edit RSS Feed yet? Give it a try. Its free and yummy.
—–
No Tags
Only a few grain edit shirts left.Get yours now!





Grain Edit recommends: Born Modern: The Life and Design of Alvin Lustig. Check it out here.






"
Download All You Want: Glowing Light Effect Brushes for Photoshop
: "
Designs that portray power, strength, and speed usually require light effects to truly illustrate the thought and the theme. More often, the more powerful or the intense the creation is, the greater the need for the appropriate and realistic effect.
I have compiled a cool set of free brushes to help you achieve the perfect light effects for your designs. Check out this selection of Glowing Light Effect Brushes for Photoshop and get ready to download the freebies of your choice!
Light Beams + Rays Brushes
Radial 2 Brushes
Raging Dawn
Glow Brushes
Bokeh Brushes
Explosion Brush
Danger Close Brushes
Night Light Brush Set
Abstract Brushes Vol 8
Sui Generis 3
Abstract 04
Extremely
Dimension Brushes
Lighting Brushes 01
Abstract Photoshop Brush
Vendera90
Silicon Brushes
Silky Lights
Darius Brushes
Spaxio Abstract Brush
Living Cell
900 Kelvin
Sui Generis 2
Speedy Brushes
Beser Brushes
Attack Brushes
Psionic Storm
Fly Brushes
Lightning Brushes
Sui Generis
Genisis Brushes
Fractal Chaos
Life Brushes
"